Remodeling Surge Battles Supply Shortage ROI Challenges Heres Why
If buying isn't an option, make it yourself. Indeed, in 2020 homeowners across the country found themselves forced into spending more time at home, and they were spending that time in different ways. Telework, distance learning, and at-home recreation became the cliched new norm, and those not in a position to buy new homes decided to remodel. Let's take a look at how the pandemic has affected home remodeling.

Remodeling surge
Play areas, home offices, in-law suites, outdoor kitchens, and swimming pools – these are just some of the sought after renovations and projects homeowners are vying for as the pandemic relegated them to their houses. Whether borne out of necessity, a change of scenery or upkeep, the home improvement sector is bustling. This surge in home renovation projects has created a backlog and scarcity in labor and materials.
With home improvement projects on the top of everyone's list, demand has driven prices up as materials supply and contractor availability wane. The unintended consequence of this is when homeowners can get their projects completed, they will have paid premium prices, and the market may no longer appreciate the improvements.
Pandemic remodeling
HomeLight, a real estate referral agency, conducted a Q4 top agent insights survey to get a feel for market conditions across the country. According to agents, the top resources in short supply due to pandemic-induced remodeling are labor, appliances, and windows and doors; more than half of agents say that they're experiencing labor shortages in their markets.
Agents expressed concern that the surge in remodeling would have homeowners sinking money into their homes in response to the pandemic, but the return on their investment may not be seen when they sell.
Projects with low return
One of the most significant examples of coronavirus impacting real estate is in the specificity of home remodeling projects. Home gyms, pools, home theaters, backyard studio sheds or other structures, and home offices offer some of the worst returns on investment. The odds are that you know someone who installed a pool, sauna, or hot tub last year; 22 percent of agents said that this addition was a fleeting trend that homeowners would have difficulty recouping their investment when they sell. Nineteen percent of agents said that home gyms would have a terrible return, which increases depending on the region. For example, year-round outdoor recreation areas would find it more difficult to recoup a home gym investment at resale.
Projects with high return
Not to worry – if you're aching to renovate your home, there are projects that have a high return on investment. You can always count on landscaping providing a high return, often at 100 percent of your initial investment. So, consider sprucing up the outdoors for enjoyment rather than creating a specialized area within your home. Minor remodels often have high returns, especially in the bathroom and kitchen. Tilework, a new sink, toilet, and new fixtures can change a room without breaking it down to the studs.
Forward-thinking homeowners will research their remodeling ideas before jumping in; that way, their significant investment isn't lost when it comes time to sell. However, even minor projects may come at a premium with supply and labor shortages, so consider your options wisely.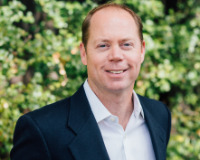 Author:
Kevin Kieffer
Phone:
925-300-8000
Dated:
January 27th 2021
Views:
819
About Kevin: Kevin R. Kieffer is a Broker Associate and Realtor with Compass. His primary focus is the East...